Concept Chemicals & Coatings Ltd, (the name behind the Zirconite brand) was founded in 1987, by a team of dedicated chemists with over 20 years' experience in formulating industrial coatings and detergents.
I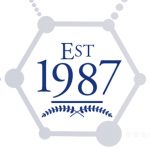 n its first year Concept launched a SYSTEMIZED PROFESSIONAL PROGRAMME which was recognised at its creation, as the UK's leading programme of specialist chemicals for the vehicle appearance conditioning industry.
Since the 1980's and through the 1990's the development of traditional car wax polish technology has continued to evolve at pace, meeting increasing demands by professional users for formulations with better gloss, faster and easier in use , non-marking of plastics and greater wash cycle resistance – longer lasting results.
These performance demands naturally led our chemists to the introduction of new polishing aluminas, new silicone and wax combinations, new silicone-resins and new cross-linking silicones, designed to deliver longer lasting finishes.